Computers are everywhere these days and they take on many forms, from personal computers, laptops, tablets and even our smartphones.
Though many different computers share the same or very similar components, we will focus on what makes a regular desktop computer run and what 6 parts are needed to start and run a computer.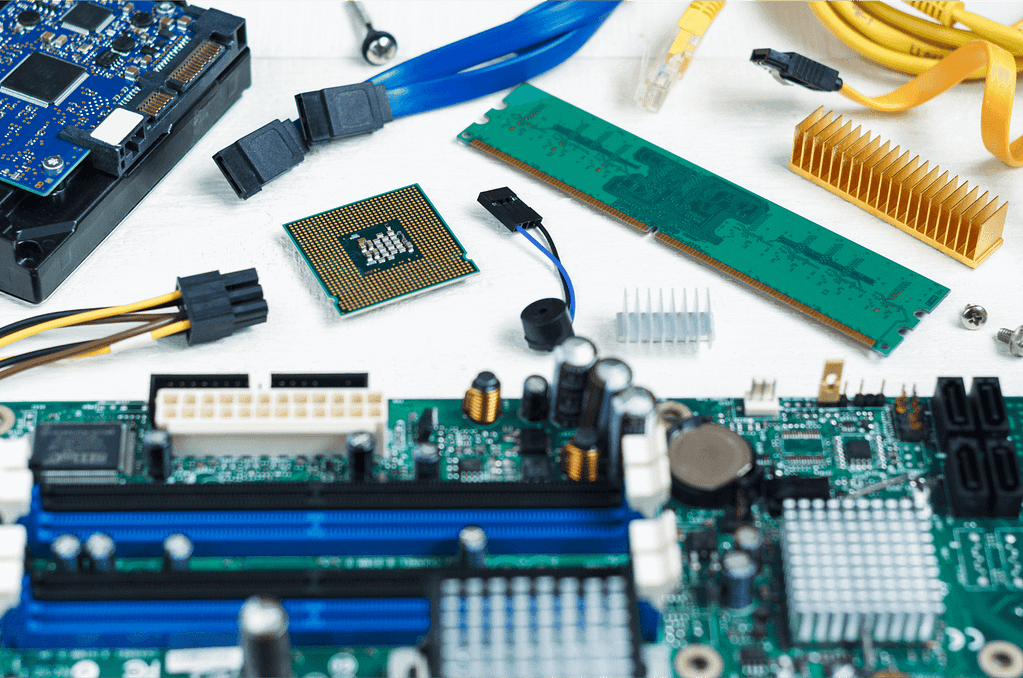 Motherboard: The first component that a computer needs to operate is the large board that all of your components will be connected to, either physically sitting atop it or via cables. Think of your motherboard as being the foundation that your house (computer) is run on.
CPU: The CPU stands for Central Processing Unit. The CPU acts as the brain of the whole computer, this chip is responsible for communicating to the rest of your computer.
GPU: Similar to the CPU the GPU is the Graphics Processing Unit which helps us see the amazing graphics we see in games and other applications.
RAM: The RAM is responsible for allowing our computer to open several programs at once without them slowing the performance of each individual program or even the system itself that runs all these processes.
Hard Drive: These disks store everything you do on your computer, from documents, photos and videos so when it comes time to do something, your computer won't have to search for the information.
Power Supply: This is often forgotten as it's not as fun as the other components however it is still an integral part of the computer. The power supply makes sure that the flow of electricity is continuous so you can use your computer without worrying about it shutting down or overheating.
Have a better understanding of what makes a computer? Ready to make your own?