It's no secret video games are incredibly popular all over the world and America is no exception. In fact, the United States is one of the largest markets for video games. In 2012 alone, gamers spent over twenty-one billion dollars on console and PC software – a number that increased by nearly five percent from 2011!
There are at least 8 different genres of games so let's look at them in order of most popular to least popular in the USA.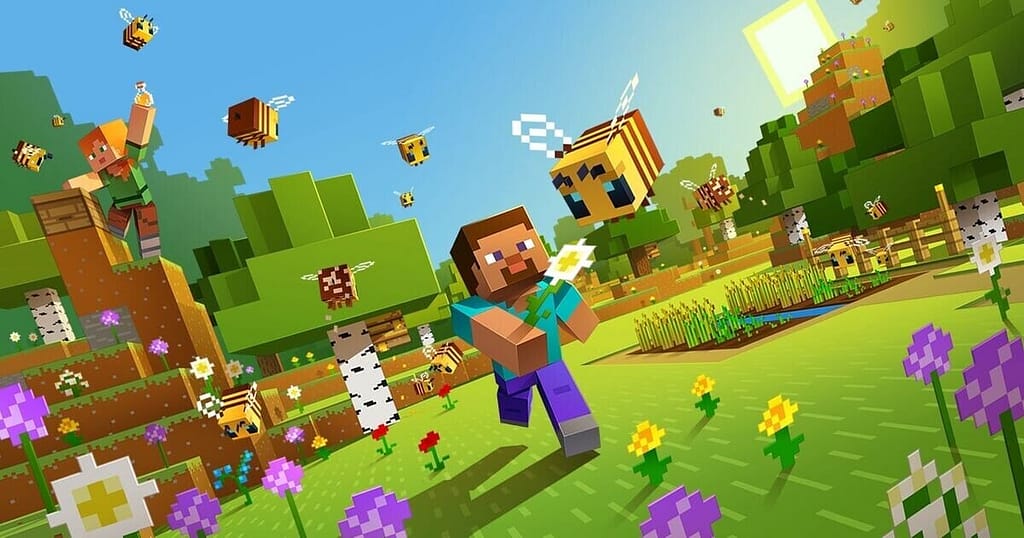 What genres do you think Minecraft could fit under?
Action: The genre of "Action" is rather ambiguous but it's basically any game where the main focus is adventure or well ACTION!
Action is the most popular genre of video game in America with over 50% of gamers playing it on regular basis. Sometimes there isn't really any violence taking place at all! For example, Minecraft's main appeal comes from building things rather than fighting monsters or anything else for that matter.
Shooter: It's no surprise that the shooter genre is number two followed close behind Action. Shooter games can include anything from First Person Shooters (FPS) to sidescrolling old shooters like Space Invaders.
RPG: RPG games or Role Playing Games are also very popular and include things like Pokemon and Final Fantasy, as well as games like the Fallout series. The main draw to these games are usually a rich story and being true invested in the characters.
Sports: Sports are very popular, video games are very popular! Sports games can cover anything to realistic representations of real sports to fun wack versions of real sports.