Video games have come a long way since they were first introduced over five decades ago. They are now considered one of the most popular forms of entertainment in today's society making it imperative to keep up with current design trends and techniques. It's obvious that video games have become much more sophisticated and complex. Games are able to convey complicated stories, involve stellar music and sound effects and of course breathtaking graphics and visuals. Although games are getting close to the point where the only limitations to realism in games are the artists involved with allowing higher polygon counts and bigger textures.

Although he's not realistic looking he's definitely cute! Even when silhouetted we still get a good idea of his sweet nature.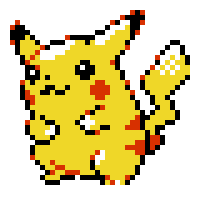 However, realism in games via a lifelike 3D model isn't everything. Many games still make games entirely in 2D using flat images rather than 3D objects. There are many reasons game developers may want to opt for 2D rather than 3D, be it, limitations, budget, knowledge or even just for style. With all this being said 2D games are in no way less superior than 3D games.
The earliest games were made with 2D images, with the advancement of technology bigger-sized sprites (video game image assets) were able to be utilized with more powerful machines. Regardless of the game's sprite size and graphic capability many rules still apply when creating an attractive character in 2D.
This character stands sideways giving us a strong silhouette of his spikey back. We get a good sense of his attitude.
A major factor that is important for many aspects of art, not just 2D characters is readability and silhouette. Think about it looking at these images without any detail you can probably tell what they represent. The shapes an icons, logos, objects or characters are made to help tell the viewer information about its attitude and help tell the story as well.
Mario is so iconic that we can identify not only who he is but what specific game he is from.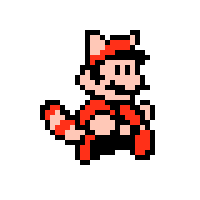 Ready to learn to create your own 2D video game characters? Contact American Coding Club for a free trial lesson today. Inquire at [email protected]